Posted by Daniel Edelman on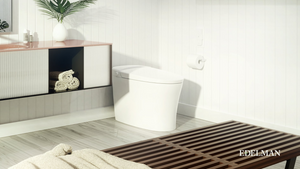 When it comes to luxury combined with efficiency, few products match up to the 
Crosswater Bathroom Ressa X1 Spa Toilet
. From its sleek Scandinavian design to its generous donation program toward environmental causes, this is one toilet that has it all. 
Posted by Daniel Edelman on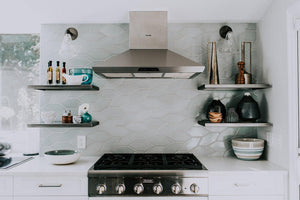 Shaker Heights-based interior designer Dawn Cook prides her success on two defining characteristics: being a good listener and an overall effective communicator. Prior to working as an interior designer, Cook obtained a Master of Business Administration degree and held various marketing roles, such as marketing director for Jo-Ann Fabrics and Crafts Stores and sales planning manager at Kraft Food Groups. In typical 'Dawn Cook' fashion—which means, committing to all jobs with the outmost conviction and attention—she decided to stay home with her son after he was born. When her son turned five, about ten years ago, Cook started Dawn Cook...
Posted by Daniel Edelman on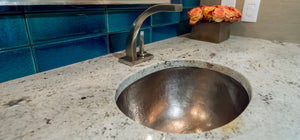 "It's all about flow," Interior Designer Joelle Snavely advocates. When working on a client project, the Chagrin Falls designer loves to mix different styles while staying true to the homeowner's tastes. "The first thing I do when starting a new project is think about how the space is used and how it needs to flow," Snavely said. "I really spend a lot of time thinking about how a client will use a space in order to ensure everything is laid out correctly." Joelle's Design Way Snavely's designs—similar to her charisma—are warm and inviting, like a hug from an old friend or the aroma of Thanksgiving dinner. Snavely works...
Posted by Daniel Edelman on
Many companies tout this, but we are 100 percent certain that we have the best clients. Hands down. To show our admiration for the immensely talented designers and architects that choose Edelman as their one-stop shop for household projects, we are are sharing a selection of our favorite client design projects from 2017. What an amazing year! First up are our friends Barrie Spang and Ashleigh Clark from boutique design firm Sapphire Pear, Rocky River. We featured Spang's work on this blog earlier in the year. Spang shared how helpful it is to take her customers to a showroom where they can...
Tags:

ammara, bainultra, bar, bar sink, Bathroom, bathroom design, bathroom trends, california faucets, cambria quartz, cleveland, cleveland designer, dornbracht, elkay mystic, faucets, glamorous bathroom, kitchen, kitchen appliances, kitchen design, kitchen remodel, kitchen trends, kohler, renovation, rubinet, santec, sub zero and wolf, sub zero wolf, toto, toto toilet, waterstone, wolf