Posted by Britt Teasdale on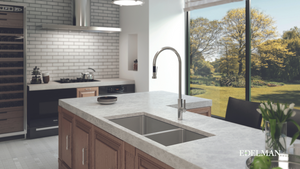 In the realm of kitchen and bathroom design, the faucet is more than a mere fixture—it's a piece of jewelry that adorns your space and enhances its character. When undertaking a remodel, don't overlook the significance of choosing the perfect faucet. The exquisite faucets from Franz Viegener, such as the Classic Widespread, Nerea Diamond Widespread, and Konic Widespread Faucets, encapsulate the essence of luxury and innovation.
Posted by Daniel Edelman on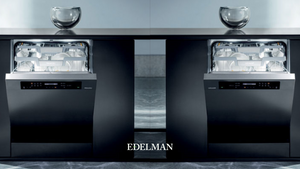 Are you considering a kitchen remodel project? If so, then you should strongly consider adding two dishwashers to your design. Having two dishwashers can be incredibly convenient and helpful for big families, those who like to entertain, and people who don't want to have another dish in their sink ever again. 
Posted by Daniel Edelman on
Many companies tout this, but we are 100 percent certain that we have the best clients. Hands down. To show our admiration for the immensely talented designers and architects that choose Edelman as their one-stop shop for household projects, we are are sharing a selection of our favorite client design projects from 2017. What an amazing year! First up are our friends Barrie Spang and Ashleigh Clark from boutique design firm Sapphire Pear, Rocky River. We featured Spang's work on this blog earlier in the year. Spang shared how helpful it is to take her customers to a showroom where they can...
Tags:

ammara, bainultra, bar, bar sink, Bathroom, bathroom design, bathroom trends, california faucets, cambria quartz, cleveland, cleveland designer, dornbracht, elkay mystic, faucets, glamorous bathroom, kitchen, kitchen appliances, kitchen design, kitchen remodel, kitchen trends, kohler, renovation, rubinet, santec, sub zero and wolf, sub zero wolf, toto, toto toilet, waterstone, wolf