Posted by Britt Teasdale on
Investing in air purification is investing in your health, comfort, and the long-term value of your luxury property. As you curate your haven of luxury, remember that the quality of the air you breathe is just as paramount as the beauty that surrounds you. Discover the 
Panasonic WhisperAir Repair™
 at Edelman Home, and elevate your luxury living to new heights.
Posted by Britt Teasdale on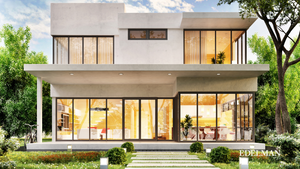 Luxury interior design is an exquisite tapestry of creativity, sustainability, and personalized elegance. By embracing the latest trends and seamlessly integrating them into your home, you can create a space that is as beautiful as it is functional—a haven that resonates with your soul and sparks inspiration every day.
Posted by Daniel Edelman on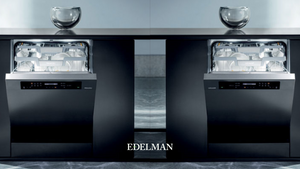 Are you considering a kitchen remodel project? If so, then you should strongly consider adding two dishwashers to your design. Having two dishwashers can be incredibly convenient and helpful for big families, those who like to entertain, and people who don't want to have another dish in their sink ever again. 
Posted by Daniel Edelman on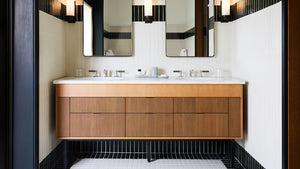 If you've already had the pleasure of working with some of our showroom associates—lucky you. Our showroom staff are experts in kitchen appliances, architectural hardware, luxury plumbing, windows and doors, and more. In our "Meet Edelman" series, you'll get to know our sales team and what products they are currently coveting. Anna Salerno, Sales Manager If you could renovate any room in your home what would it be and why? What products and brands would you choose for the updated room?  I am currently renovating my powder room. This project has been in the works for years. While hundreds of...
Posted by Daniel Edelman on
Our professional sales staff are not only experts in their fields, they are also extremely passionate about the work they do. One important aspect of Edelman's culture is to stay abreast of the latest design trends for kitchens, bathrooms, windows, doors, hardware and more. From industry shows, like The Kitchen & Bath Industry Show (KBIS), to trips overseas to learn more about our vendors firsthand, Edelman staff is always on on the lookout for the most innovative and exciting product releases. To get a sense of what is making waves in the industry, we asked around our showrooms to find out...
Tags:

2018 trends, Arc, Bathroom, bathroom remodel, bathtub, Blanco Empressa, brizo, Brizo Litze, Crosswater, Crosswater USA, dornbracht, Furniture Guild, home remodel, home trends, kbis, kitchen, kitchen remodel, Kolbe Windows, Loewen, The Gallery, The Gallery Workstation, The Kitchen & Bath Industry, Thermador, toto, Toto floatation bath, Toto floatation tub, Toto USA